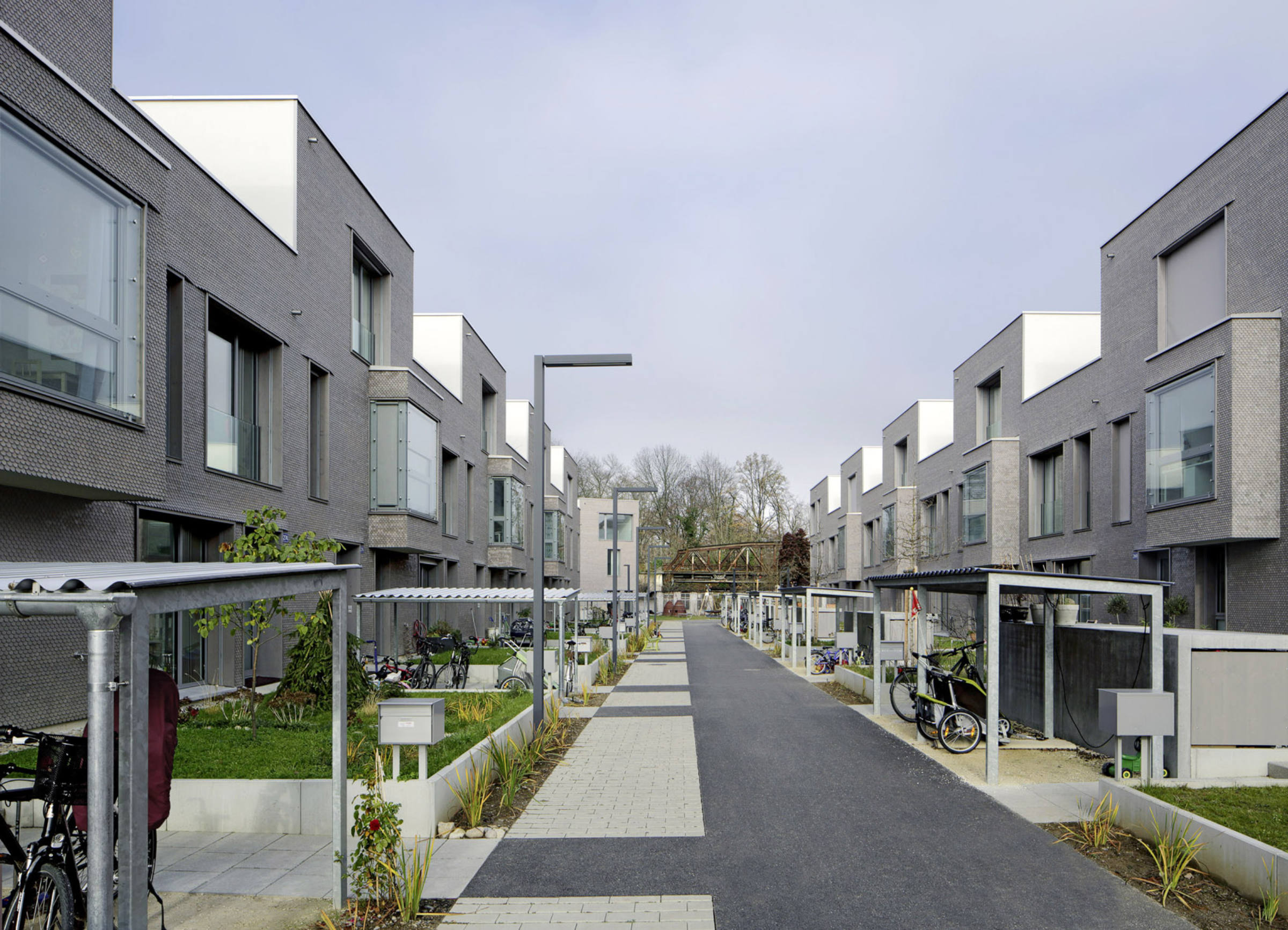 Schorenstadt, Basel
Exemplary, resource-efficient, pioneering: the Schorenstadt residential development in Basel facilitates sustainable living close to the city center. It is one of the first residential developments to be designed and implemented based on the criteria of the 2000-Watt Society. One of the goals of the 2000-Watt Society is to reduce per-person energy requirements to 2000 watts. The residential development is almost car free and accessible only to non-motorized traffic. Schorenstadt comprises 43 townhouses and two apartment buildings with 22 apartments.
Client
Implenia Development AG, Basel
Photos
Tom Bissig, Derek Li Wan Po
Typology
Residential accommodation
Office
Basel, Switzerland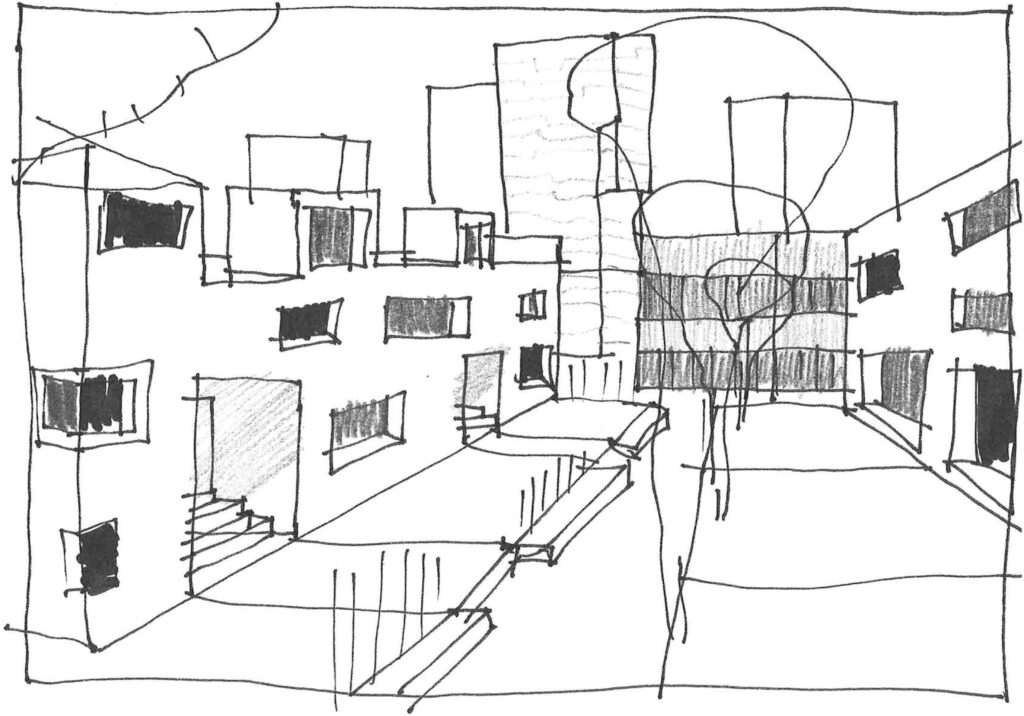 What began as a sketch is now a sustainable family living space.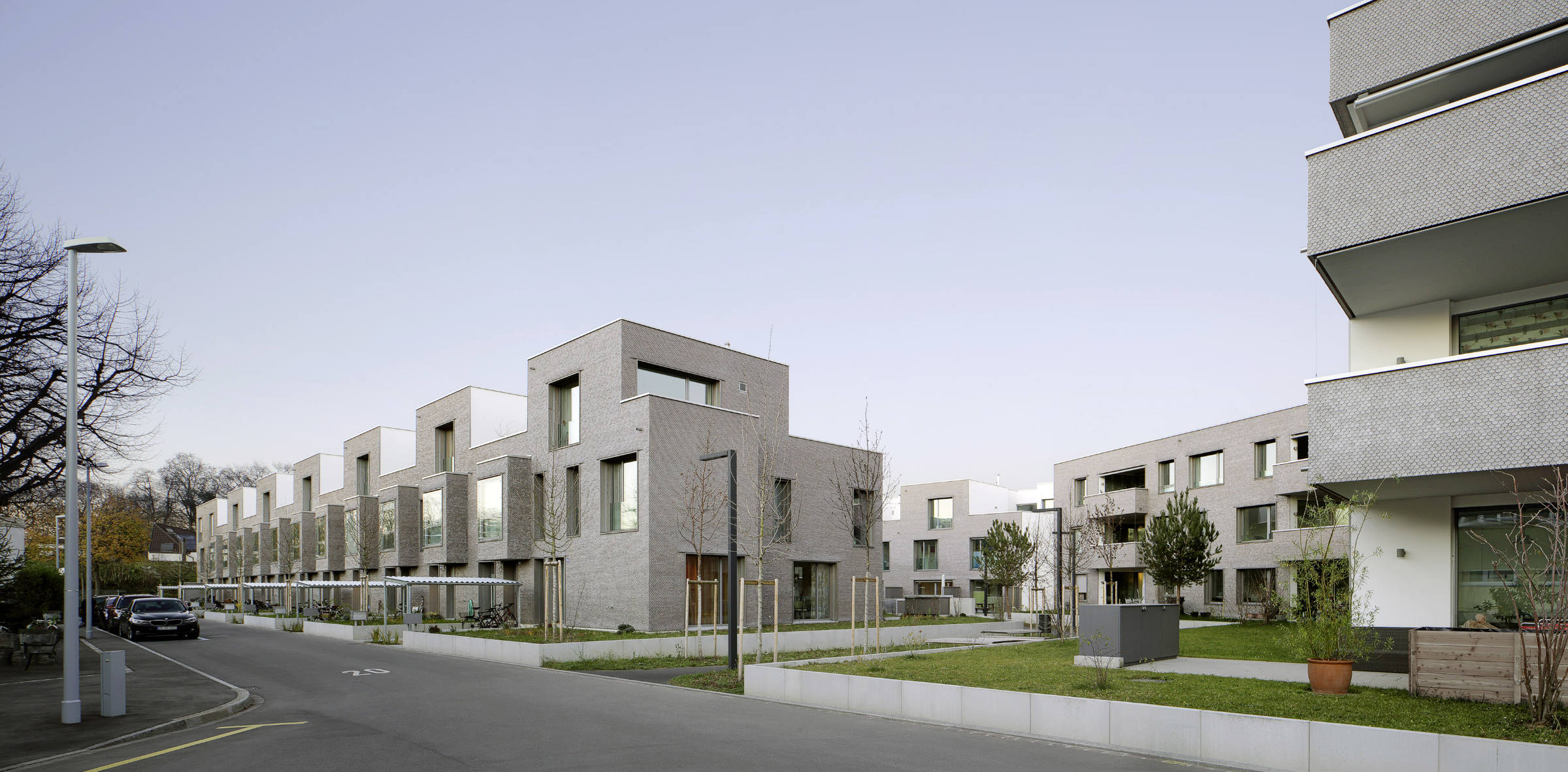 Well thought-out family housing
The architectural and urban development concept supports the residential development's community. Despite the densified building style, a range of outdoor spaces including gardens, spacious roof terraces and loggias ensure there is still plenty of privacy. All buildings use carbon-neutral heating and electricity.
A Minergie P-Eco-certified residential development
Façade with timber cladding
All of the buildings feature a timber-hybrid construction style. The semicircular, pre-weathered wooden shingles offer a contrast to the clear formal language. Recycled concrete was used for the underground levels and the core. Native timber is the main building material used in the structure and façade. The uniform choice of materials also helps give Schorenstadt a homogeneous appearance.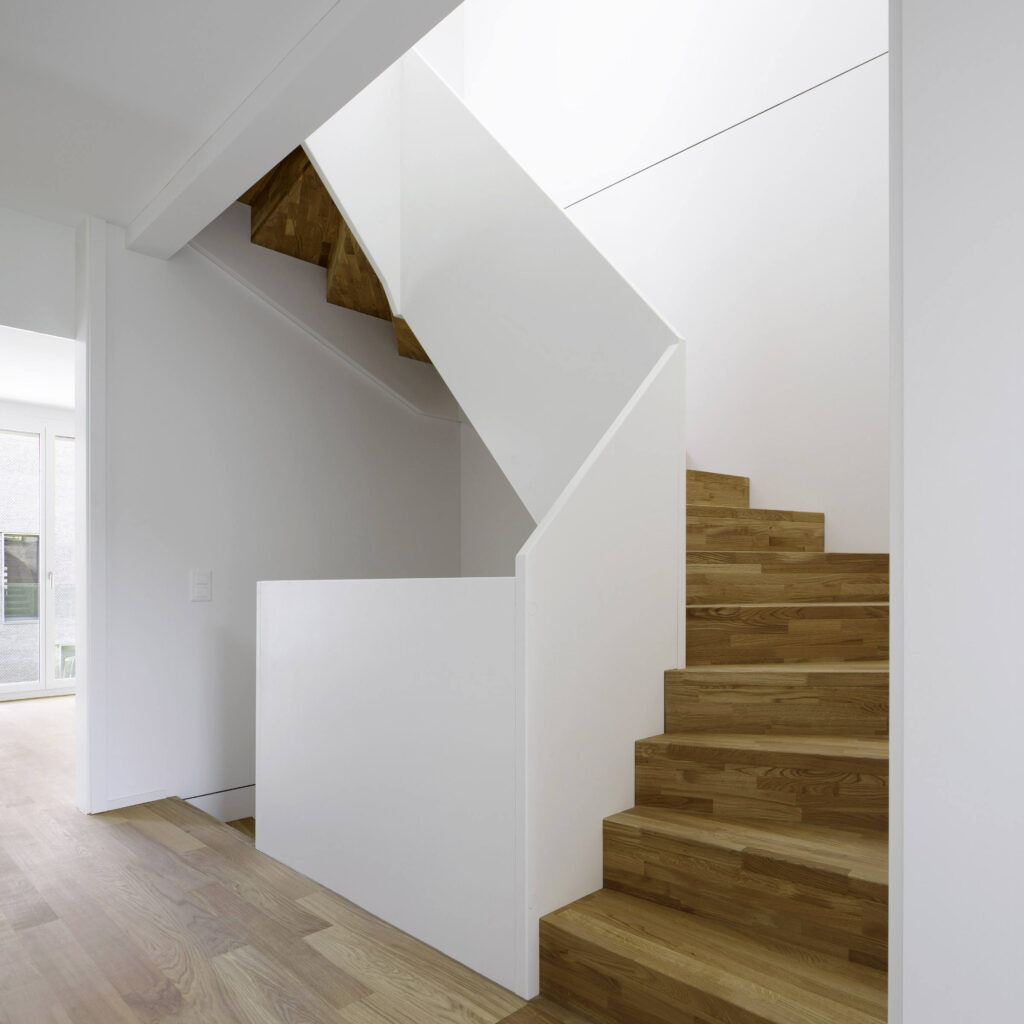 Sustainable in every respect
The diverse typology of the terraced houses allows them to fulfil a range of living requirements. The loft-style floor plans in the apartments can be freely subdivided. Our architectural concept combines a high quality of living with an efficient use of resources. This construction style allows us to ensure excellent livability and comfort, in addition to achieving the ecological goals.