Grosspeter Tower, Basel
The 78-meter-high Grosspeter Tower has become a new landmark, welcoming people to Basel. The sleekly elegant high-rise makes a striking contribution to the city skyline.
Client
PSP Swiss Property, Zurich
Office
Basel, Switzerland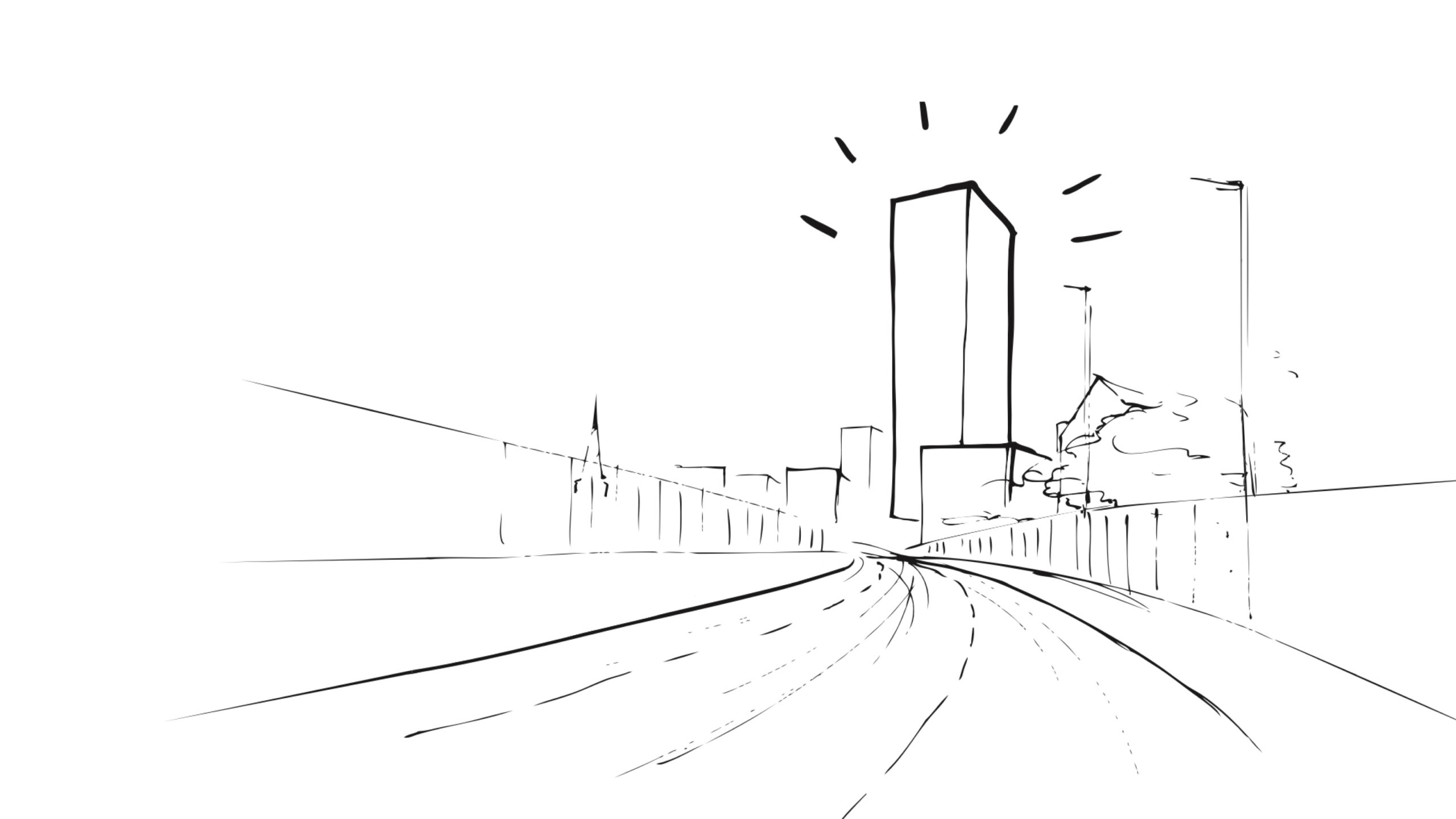 A new landmark in Basel
The sleekly elegant high-rise makes a striking contribution to the city skyline.
Facade
The building envelope becomes a solar power plant.

Christian Zerreis, Member of the Basel site management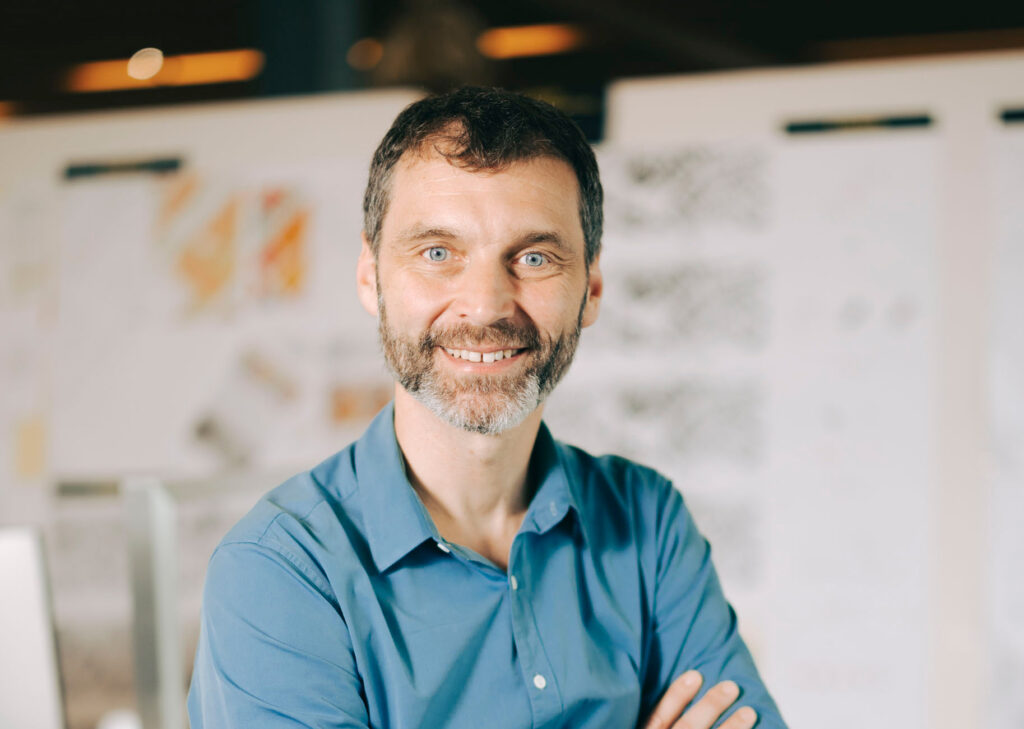 Photovoltaics
Integrated photovoltaics
Incorporating photovoltaic modules into the facade presented us with a unique challenge. We decided on an architectural design principle that avoided giving the PV modules a «technoid» feel by making them an integral component of the facade. Some 6,000m2 of the facade and the entire roof surface are covered with photovoltaic modules.
Zero emissions
The photovoltaic facade delivers the majority of the power for the main structure and makes a significant contribution to keeping basic operations almost carbon neutral (zero emissions). The structure is heated and cooled using a geothermal probe field (geothermal reservoir).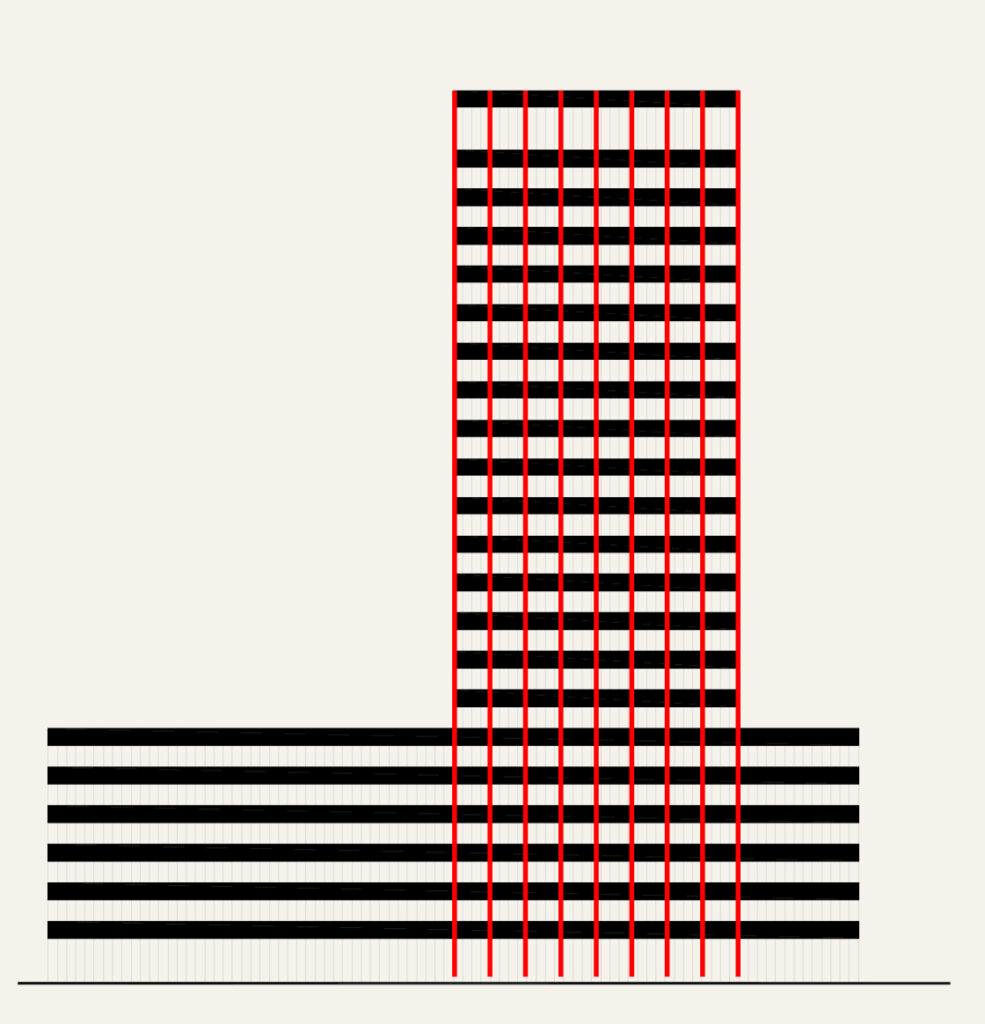 Photovoltaic system areas
Saving
260'000 KW/h per year
The idea behind the structure
The artwork "Permanent Model", by the Rotterdam-based architects Monadnock, provided a reference-point and inspiration for the facade concept. We adopted this idea in the facade: the broad, heavy and opaque facade elements of the pillars and beams at the base become increasingly narrow towards the top, while the glass surfaces become larger and larger and the high-rise building dissolves against the sky.
Post and beam construction tapers towards the top
The basement floors are used by a hotel and require greater privacy, whereas the offices on the upper floors prioritize the view and provide more transparency.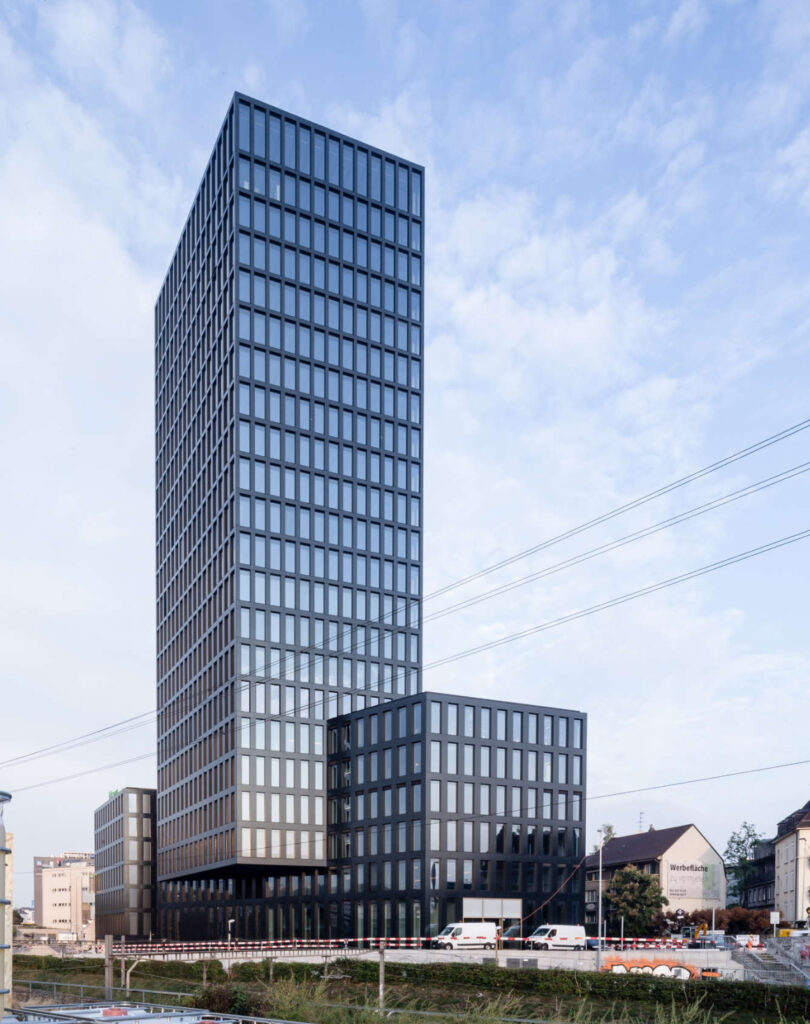 The facade processing

Interior