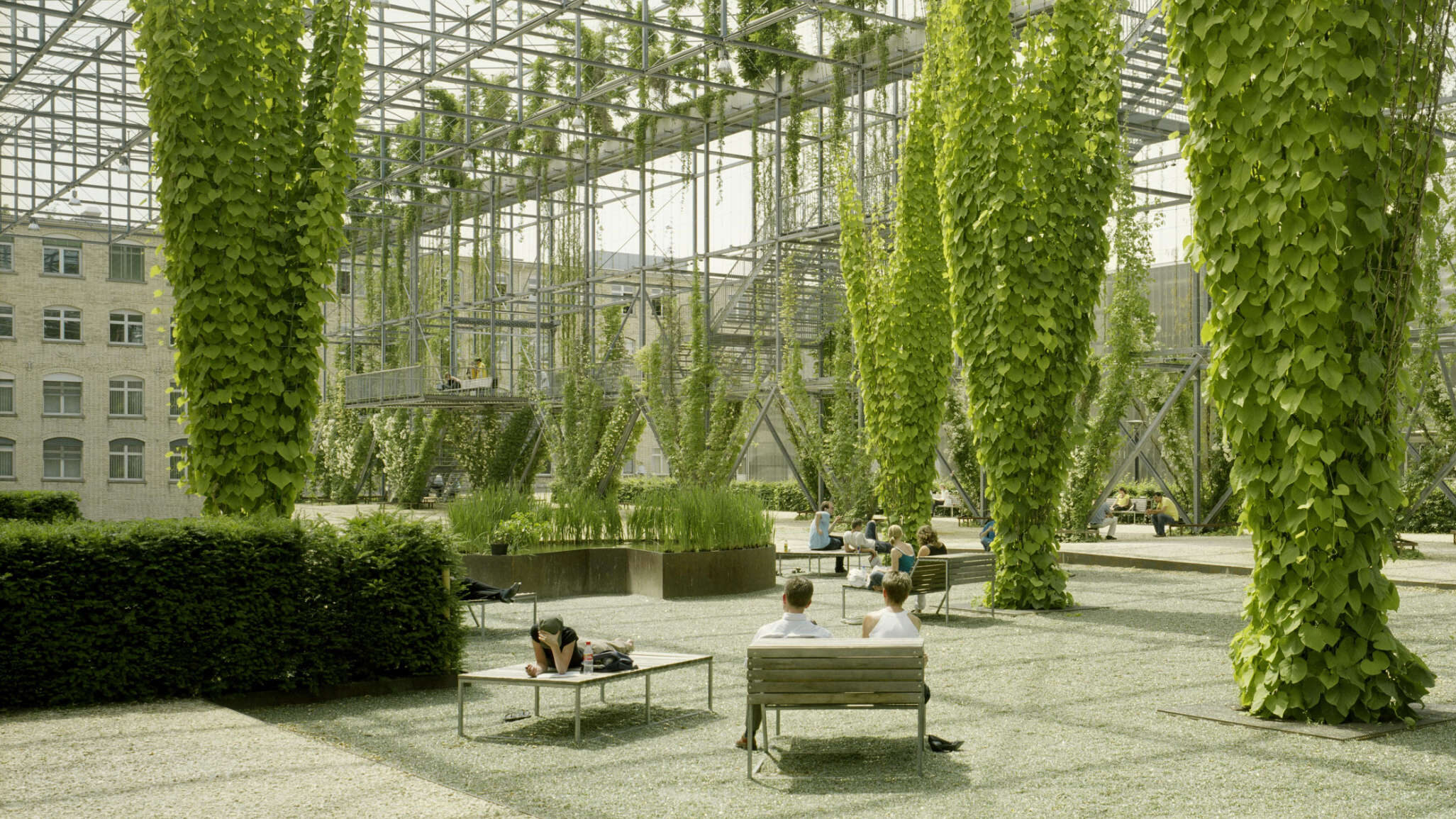 MFO-Park, Zürich
After 100 years, the Maschinenfabrik Oerlikon (MFO) reached the end of its operational life. Today on this site in the north of Zurich, the public can enjoy a vast pergola nestled at the heart of a dense urban area. Burckhardt worked with Raderschall Landschaftsarchitekten to design this unique "park house", whose dimensions match those of the former factory building.
Collaboration
Raderschall Landschaftsarchitekten
Awards
Europäischer Gartenpreis (2010), International Urban Landscape Award (2007), Gute Bauten Kanton Zürich (2006), Gute Bauten Stadt Zürich (2005), Play & Leisure Award (2004), public space award (2004), public design preis (2003), Deutscher Architekturpreis (2003)
Photos, Sketches
René Dürr, Markus Fischer, Michael Freisager, Burckhardt Architektur AG
Typology
Leisure & Culture
Office
Zurich, Switzerland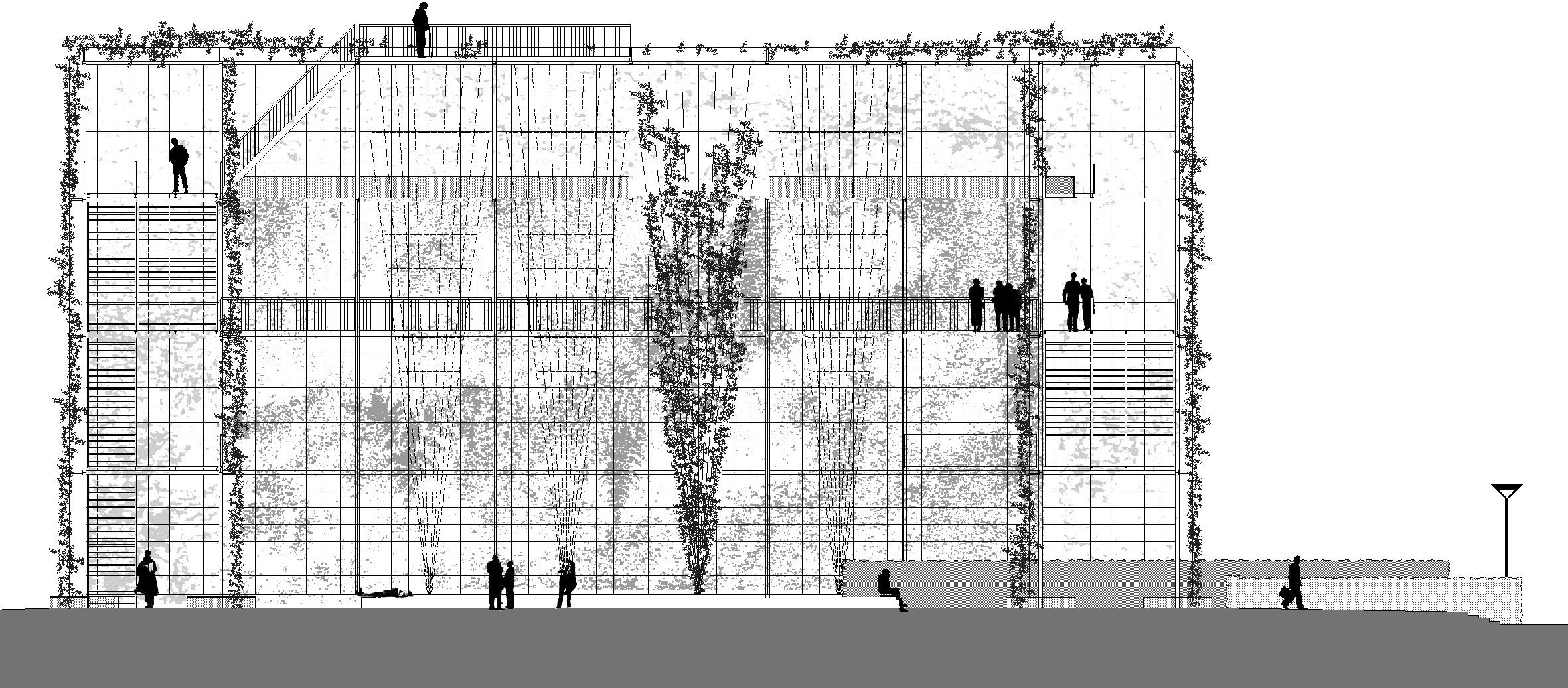 A symbiosis of nature and industry
The scaffolding maintains the dimensions of the original building, creating a link with the area's industrial past.
The implementation of a contemporary architectural idiom that creates a unique, multifunctional space.

Kathrin Martelli, Stadträtin 1994–2010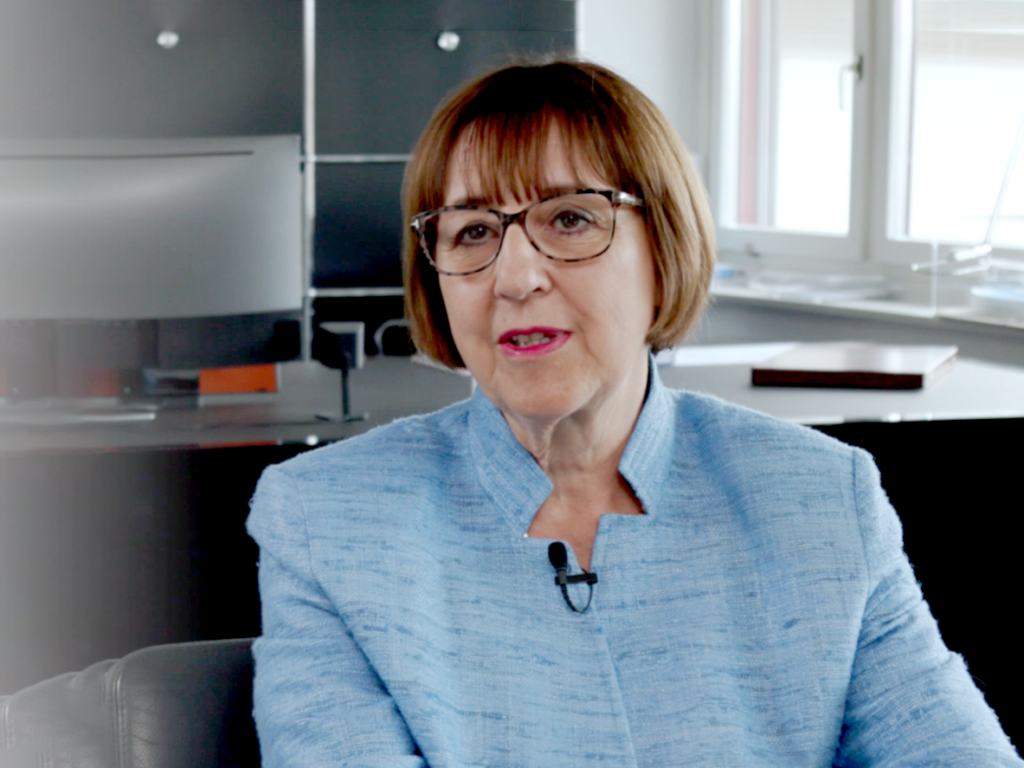 Background
On the site of the former Maschinenfabrik Oerlikon stands a unique "park house"
Brought to life in 2002, the MFO-Park was the second of four parks created as part of the "Zentrum Zürich-Nord" area development project. The parks improve quality of life and create pleasant spaces for people living and working locally. The MFO-Park provides a valuable counterbalance to its dense and dynamic urban surroundings.
Concept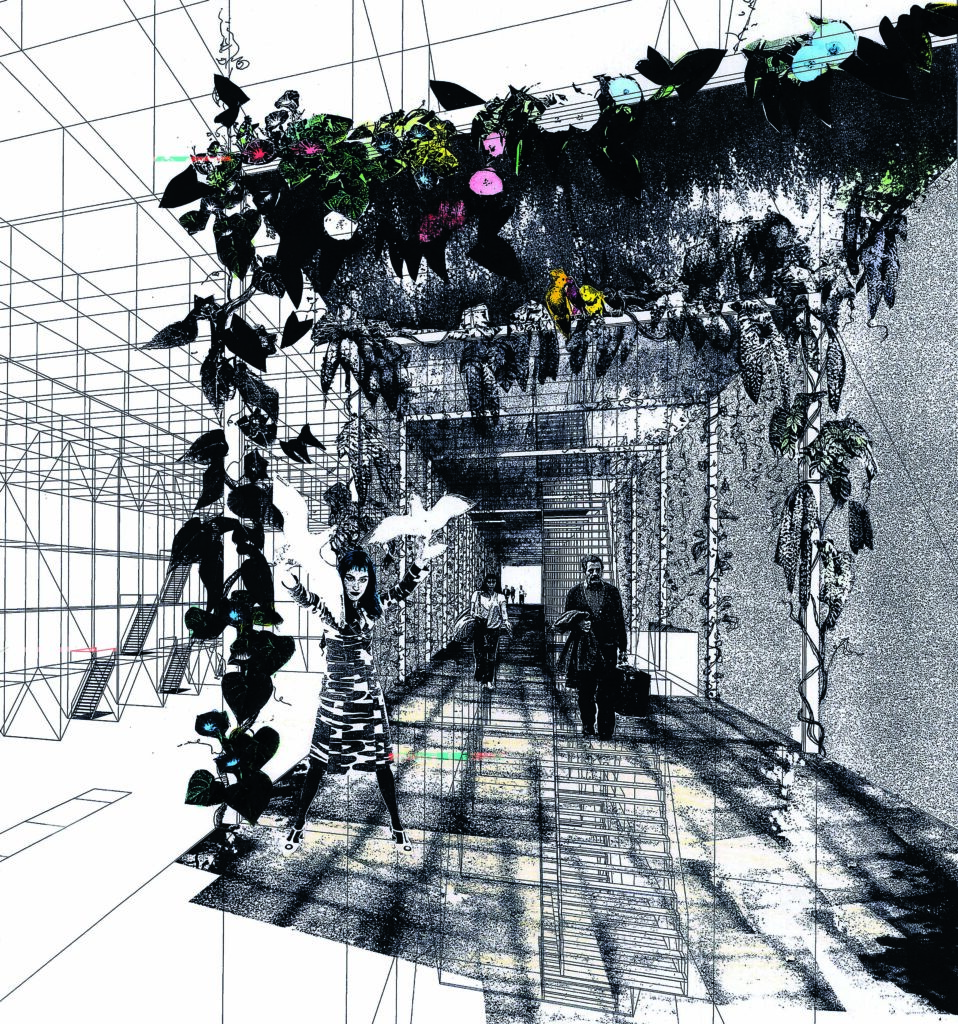 A forest of climbing plants
The vast "park house" stands out thanks to its exceptional design. The double-walled structure is covered with wire mesh, creating a latticework that is open on three sides. It resembles a trellis in the manner of traditional garden architecture, enveloped by lush, sprawling plant life. Towards the rear of this spacious hall structure, four wire chalices form a copse within the forest of climbing plants. An embedded pool of water reflects the incident light. Staircases, walkways, and cantilevered loggias emerge in the spaces between the double walls.
A host of uses
The large spaces in the hall can be used for a variety of purposes, whether for sport or for events such as cinema screenings and theatre performances. In the spaces between the walls, the view through the hall remains unobstructed. A deck on the roof is perfect for sunbathing and offers a panoramic vista of the surrounding area.
Kathrin Martelli in conversation with samuel (in german)
Details
Green architecture
The abundance of plants such as Wisteria, Vitis and Parthenocissus are a key architectural element. The scent of climbing plants in a multitude of colors and shapes fills the corridors, loggias and balconies. Excess water flows into an underground storage canal and can be reused to water the plants in dry periods.

Garden art: The planting plan with 1100 climbing plants in 100 different species
Seasons, light and mood
he MFO-Park offers up a different experience in every season. At night, illumination lends the structure the appearance of a sculpted object.